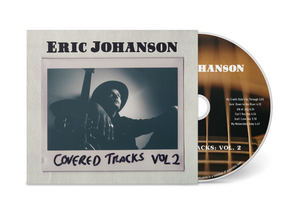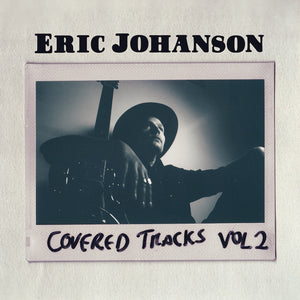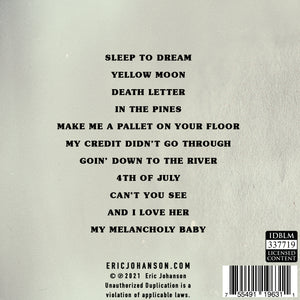 📍*Get both Vol. 1 & 2 for Exclusive Instant Access to COVERED TRACKS : VAULT - unreleased bootleg tracks from the sessions📍
The second release in a volume series.  A collection of stripped down, acoustic cover songs recorded by Eric Johanson at home in New Orleans, 2021.  
Released 6/4. Order Now and get an instant download of the album along with your autographed CD. 

A note about download delivery:
Your instant download link for the album will be emailed to you immediately after checkout, please check promotions folder if you do not see it.  
[*NOTE:

Purchases do not have to be at the same time.  Fans who previously purchased Vol. 1, and pre-order Vol. 2 now will receive immediate access.

When checking out, make sure to keep the box checked next to "Keep me up to date on news and exclusive offers". This is required to deliver the link to you.]

--
Tracklist / credits: 
Performed, produced, and engineered by Eric Johanson.
Sleep to Dream - (Fiona Apple

)
Yellow Moon - 

(The Neville Brothers)
Death Letter - 

(Son House)
In the Pines - (Leadbelly

)
Make Me A Pallet On Your Floor - 

(Mississippi John Hurt)
My Credit Didn't Go Through - (Freddie King)

 
Goin' Down to the River - (Mississippi Fred McDowell)
4th of July - (Soundgarden)
Can't You See (Marshall Tucker Band)
And I Love Her - (The Beatles)



My Melancholy Baby - (Leon Redbone)
Copyright 2021 Eric Johanson 
---