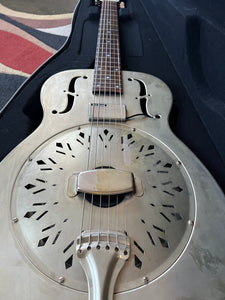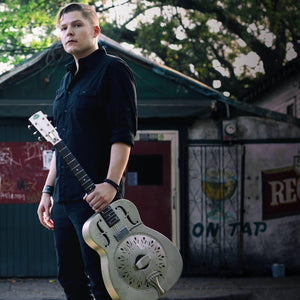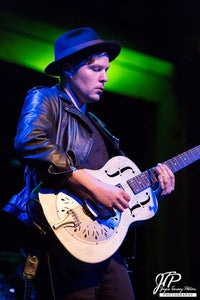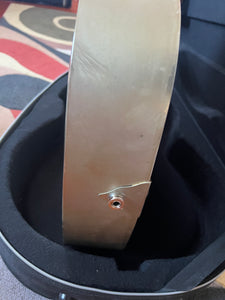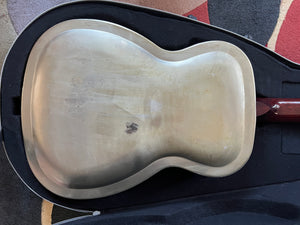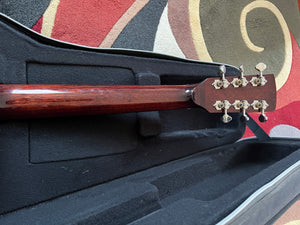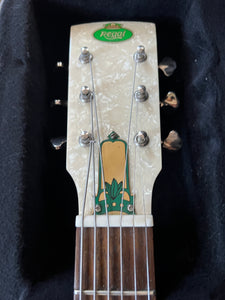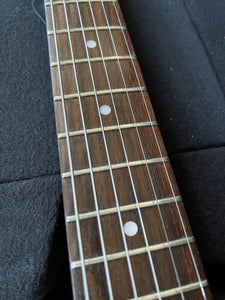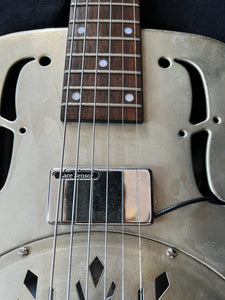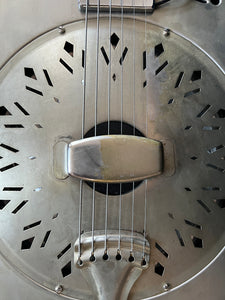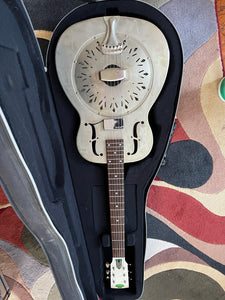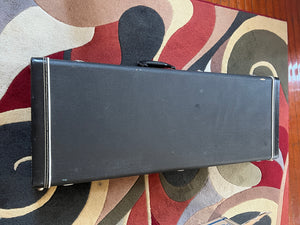 This is the main/only guitar on the songs "The Fugitive", and "Diamonds on the Crown".
Regal RC-3 Resonator
- Steel body
- Single cone, duolian style resonator
- Lace Ultra Slim pickup installed, with output jack on the bottom strap button
- Road Runner Case included
Fantastic sounding resonator guitar. There are a lot of cheap dud resonators out there, this one holds up well to my National.
The price on this guitar is commensurate with similar guitars on the used market. I'm offering it up here just in case someone would like to own this one I used in particular. (Including a few signature guitar picks).
(**This guitar, like all my guitars, has been played extensively on tour and in the studio. I'm not a collector, I'm a performing artist, and as such the guitar has some dings and scratches. It looks pretty flawless from anywhere but extreme close up, but I've tried to capture the main nicks in the photos. It is beautiful and in great working condition.)