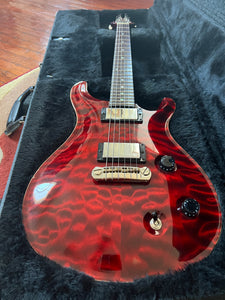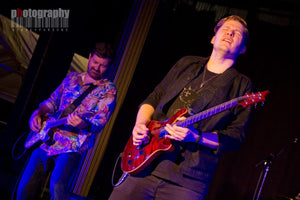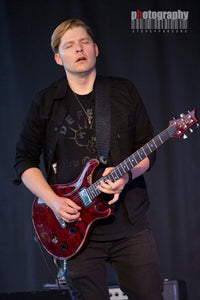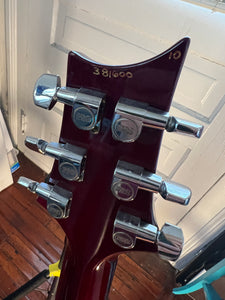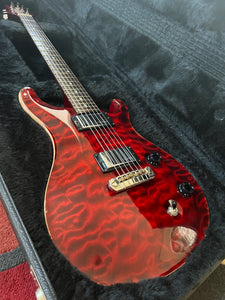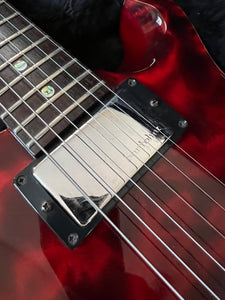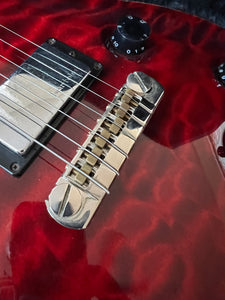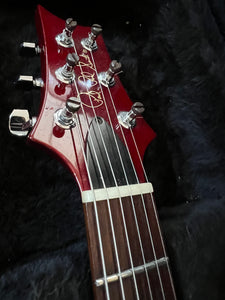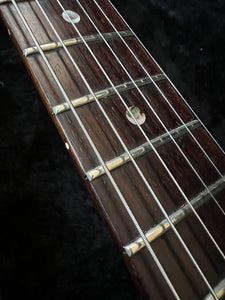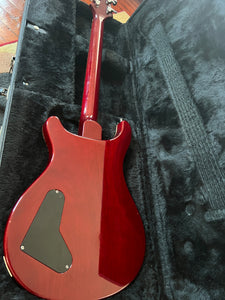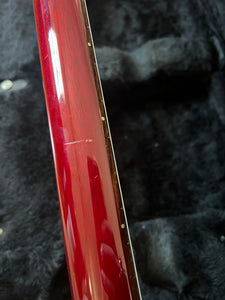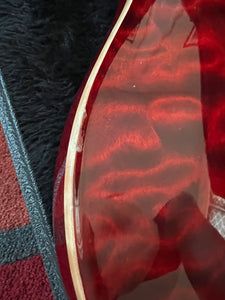 Selling my Paul Reed Smith Custom 22, *10 TOP*. Scarlet red with quilted maple top, upgraded with Bartolini Pickups, newer adjustable intonation PRS bridge, and bone nut. Great condition**.
This is the main/only guitar on the songs "Down to the Bottom", "River of Oblivion", and "Elysian Fields".
The price on this guitar is commensurate with similar guitars on the used market. I'm offering it up here just in case someone would like to own this one I used in particular. (Including a few signature guitar picks).
(**This guitar, like all my guitars, has been played extensively on tour and in the studio. I'm not a collector, I'm a performing artist, and as such the guitar has some dings and scratches. It looks pretty flawless from anywhere but extreme close up, but I've tried to capture the main nicks in the photos. It is beautiful and in great working condition.)
- quilted maple top
- 10 top
- moon inlays
- locking tuners
- bone nut (UPGRADE)
- Adjustable Stop tailpiece (UPGRADE)
- Bartolini Pickups installed - Vintage PBF Humbuckers – - PBF-49 and PBF-51 (UPGRADE)
- wide fat neck
- 22 frets
- incl. original hard case